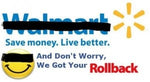 If you review some of the slogans and names of our major grocers you can learn a LOT about what we value in the food system in America.
Wal Mart - Save Money.  Live Better.
Winco – Your low price leader.
Stater Bros. – Where you always get more… For less!
Food 4 Less… Well, I guess that name tells you all you need to know, doesn't it?
We value a bargain.  And why not?  Everybody LOVES to save money and I am no exception.  I have even been accused of being, you guessed it CHEAP. If you stop to think about it though, not one of those slogans say anything like…
Our food is nutritious!
It tastes good!
Our food is GOOD for you.
Our food will make you smell better! (OK that last one is a stretch but you get the point).
It is not an exaggeration to say that big grocery chains spend millions of dollars on marketing, and they are not wrong to do so.  It is important to get the message to your customers that they want to hear.  In this case it is what I would consider the lowest common denominator…  It's cheap.  Buy some.  In fact, buy a whole LOT.
We have seen the enemy and it is us. Only we can change it.  Let's put our "VALUES" into our food system and not just "value".  It is going to cost a little more.  But if we as a nation decide we are tired of walking around (sitting may be closer to the truth) fat and sick, then WE must do something about it.
It starts with how we spend our dollars.  If we want healthy, nutritious food raised sustainably, humanely, and in a regenerative manner, then we must demand it, and then… Pay for it.